Kissing Krystals Mistletoe Cardinal Jewel Ornament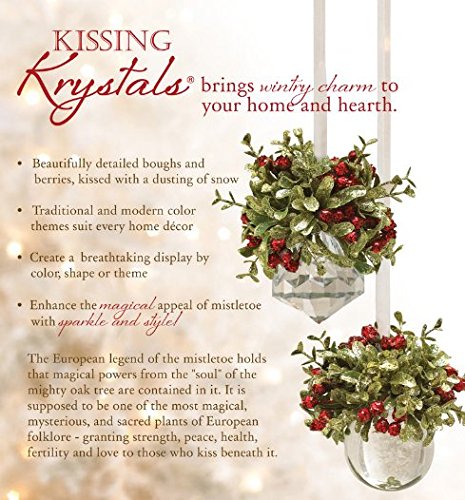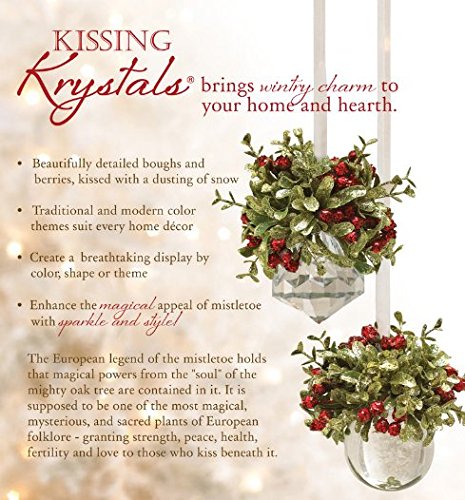 Kissing Krystals Mistletoe Cardinal Jewel Ornament
Classic Red
This beautiful Kissing Krystals Mistletoe Jewel Ornament from Ganz measures 7 inches in diameter. It has plastic green leaves and red berries that are sprinkled with shimmering glitter and a red Cardinal bird at the top.

At the bottom of ornament is a beautiful diamond shaped faceted Acrylic diamond shaped jewel. It will make a beautiful addition to your holiday decorating decor and will be a keepsake for years to come.

It comes with a shear ribbon which makes it easy to hang. It makes a great holiday gift for family and friends.

SIZE: 7 Inches in Diameter

MATERIALS: Plastic leaves and berries, Acrylic jewel, shear ribbon and a Cardinal Bird

THE LEGEND:

The European legend of the mistletoe holds that magical powers from the "soul" of the mighty oak tree are contained in it. It is supposed to be one of the most magical, mysterious, and sacred plants of European folklore - granting strength, peace, health, fertility and love to those who kiss beneath it.